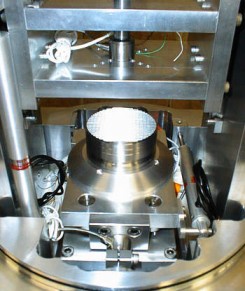 Routers Australia can supply other services such as 5 axis Machining / 5 axis Waterjet cutting, Laser cutting etc through our large network of professional companies located in Australia and throughout the world.
Refer to all aspects of this business in terms of Development , 3D Modelling, Electronics, Software, Communications, Moulding, CNC Machining and CNC Cutting, all the aspects of high end engineering. This is a prime example of Routers Australia`s commitment to providing a solution to all our projects.
GLOBAL WATER MONITORING (GWM) needed a special approach and development as the product is a high end scientific monitoring system. The first stage was to 3D Model all components and then create Drawings for the shop floor. Second stage was to produce dies for the polyurethane temperature probes and Jigs and fixtures for all welded components. A facility for assembling electronics and moulding them without contamination had to be built in house. Materials and special components had to be sourced from all over the globe (over 800). Pressure testing units had to be made for components that had to be in the water (up to 150 metres deep). Spread sheets and manuals had to be produced for all testing / programming software / special assembly and machining procedures, protocol for GSM / SATELITE Communications etc. The finished product is in operation in Australia and various countries, sending Data from all sensors and equipment to various scientific centres for analysis of fresh water supplies, lakes bays etc around the world.
Examples of these procedures :
The team at RA can take on all types of challenges – even ones that other companies will not attempt. An Aerospace company asked RA to design a CNC production machine for manufacturing carbon fibre components (6 Meters Long). The design team in the modelling stage had many problems to overcome that had not been encountered in this industry before. This type of challenge was met from all aspects by the team and covered all challenging criteria such as mechanical engineering, fluid dynamics, thermal expansion, multi axis programming, multi axis vacuum pick and place and the list goes on. The Aerospace industry is giving us new challenges as technology advances. This knowledge we pass on to the industries that use Routers Australia so their products are at the forefront of technology. 
RA has taken all this experience with High End Technology and used it to manufacture products with top end performance, reliability and are always on the cutting edge with electronics and software.